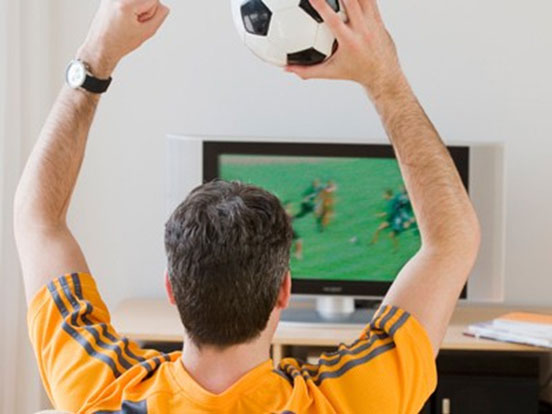 What is MyTotal.TV Home-TV?
MyTotal.TV HOME-TV is powered by our amazing 4K TV-Box. TV Box is a small Android based computer with very strong processor and memory capacity, capable of running MyTotal.TV App as well as other 3rd party Applications like YouTube, Netflix and many other applications available on Play store.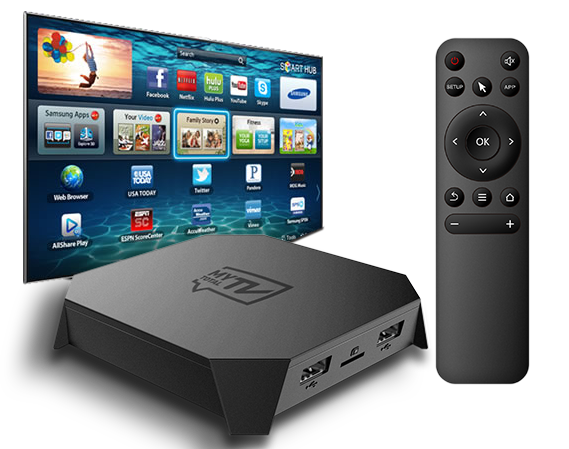 Will I get premium Ad-free service with HTV?
Yes. Our standard package includes 1year premium subscription for MyTotal.TV. If you already have an active subscription that you would like to use with HTV, you can buy the HTV Box without the premium package at a reduced price.
How do I connect the Home-TV Box to the TV?
Home-TV Box is connected to your TV-set HDMI input with the provided HDMI Cable, BUT it needs power as well. Connect the charger we supply with the HTV Box to your power outlet.
How Do I control the HTV Box
HTV Box is controlled by any pointing device like Mouse/Wireless mouse/Fly-mouse and any kind of USB keyboard. We supply HTV with a remote controller that is powered by 2xAAA batteries (not included) . Note that Right mouse button is used as BACK button.
How do I connect HTV to internet?
HTV should be connected to the wireless internet available. To connect it click on SETUP and go to the Wireless network menu.Select your Home network and enter password is needed.